IT WOULD BE OUR PLEASURE TO MEET YOU!
You can find the list of events we'll be attending this year right below!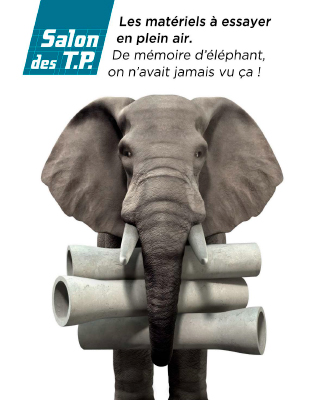 Public works trade show is held on Wednesday 18th & Thursday 19th of September 2019
Location Château de Laguloup, at Saucats, next to Bordeaux (33).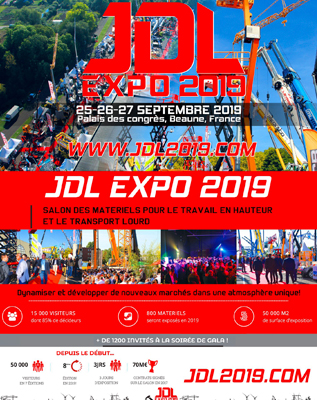 JDL-Expo, the reference trade show for all about heightworks equipment and heavy transport – from 25th to 27th of September 2019 et Beaune (21).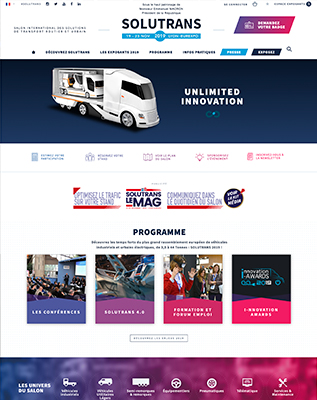 SOLUTRANS trade show is held from Tuesday 19th to Saturday 23rd of November 2019 at Lyon Eurexpo.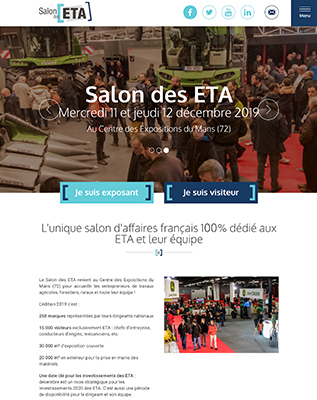 ETA trade show is held from Wednesday 11th to Thursday 12th of December 2019
at Centre des Expositions du Mans (72).
You will find the most frequent questions asked by our customers.
Where is made the ECOLOW® module?
ECOLOW® is made in France. It is in the East of France that ECOLOW® is assembled, verified and tested one by one to ensure its reliability and efficiency of use. 
How does ECOLOW® work?
The ECOLOW® module is powered from 8 to 48 volts. It generates an electrical frequency and a very precise voltage. This is part of the purpose of our International Patent and for the rest it is confidential.
Does ECOLOW® change the original manufacturer's engine parts?
ECOLOW® is an accessory that meets ESEE standards (Second Electrical and / or Electronic Equipment) and there is no intervention on the manufacturer's original motor components (pump, ramp, etc ...). There is no intervention and modification of the parameters of the manufacturer's original computer and no addition of additives in the fuels. Thus your guarantee is preserved!
Which gear ECOLOW® works on?
ECOLOW® works on gear or engines that perform long hours of work and / or drive without interruption (minimum one hour). Engines must have a steady state (or at least as much as possible). Knowing that the more the engine and its power are solicited, the better the gain!
Is the installation of ECOLOW® complex?
If you install the ECOLOW® module yourself, you must know all its subtleties. Without specific training by one of our technicians, you take a huge risk of having no gain and being disappointed! 
What is the operating time of ECOLOW®?
It is unlimited except in case of alterations and ECOLOW® is guaranteed for 2 years. 
If an engine manufacturer were to blame ECOLOW® and the damage is proven, the contract GAN No. 131528278 covers the manufacturer TCS for € 3,533,621 in Europe and per claim. Otherwise, TCS the manufacturer will be obliged to claim damages from the manufacturer for commercial damage in the 152 patented countries.